BSNL SMS alerts for subscribers. Even if you analyse BSNL with private operators BSNL has the cheapest tariff in India compared to private operators. But issues like poor customers complain resolution and poor market visibility makes BSNL one step behind other operators.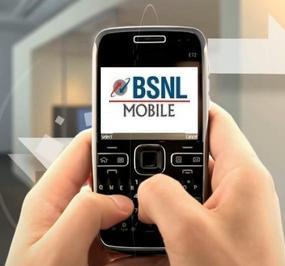 Activation & Deactivation Procedure for BSNL Land line Services:
Customers of Land line Services will get SMS alerts for Invoice Generated, Customer Birthday/ Anniversary Wishes, Fault booking, Fault clearance, Payment reminder before 2 days due date and Payment Acknowledgement by just registering their Mobile Number (BSNL or Other Operator) .
Activation Procedure of BSNL Flash SMS Services :
(a)Sending SMS to 09404001111 for Registration of Mobile Number Only as
reg * (Account number displayed on Telephone bill)
Ex:- reg 044-22222222*1025458587
(Please note that – and * are mandatory and Telephone number is in STD CODE-TEL NO format)
(b) Sending SMS to 094040011111 for Registration of Mobile Number and Email ID as
reg **
Ex:- reg 044-22222222*1025458587*abcxyz@gmail.com
After Sending SMS, Subscriber can get SMS from BSNL as "Thank You for registering for Flash Services"
Customer can also register through web for http://flash.bsnl.co.in/add_cdr_data.php
Deactivation Procedure of Flash SMS Services
(a) Sending SMS to 09404001111 for Cancellation of Mobile Number and E-Mail address as
can * (Account number displayed on Telephone bill)
Ex:- can 044-22222222*1025458587
(b) Sending SMS to 09404001111 for Cancellation of Mobile Number only as
can *
Ex:- canm 044-22222222*1025458587
(c) Sending SMS to 09404001111 for Cancellation of E-Mail Address Only
cane*
Ex:- cane 044-22222222*1025458587