Asus was one of the players responsible for upending the Indian smartphone market in 2014. After years of missteps entering the smartphone space, the Taiwanese PC component giant finally hit it big with its ZenFone lineup – the ZenFone 4, ZenFone 5, and ZenFone 6. Each of the three served a different market, giving customers plenty of choice under Rs. 20,000.
Now, following plenty of positive reviews and regular appearances in our smartphone buyers' guides, Asus has released a new model to refresh the bottom end of its lineup: the Asus ZenFone C. Given the number of new competitors in the market, it's good to see the company keeping things fresh.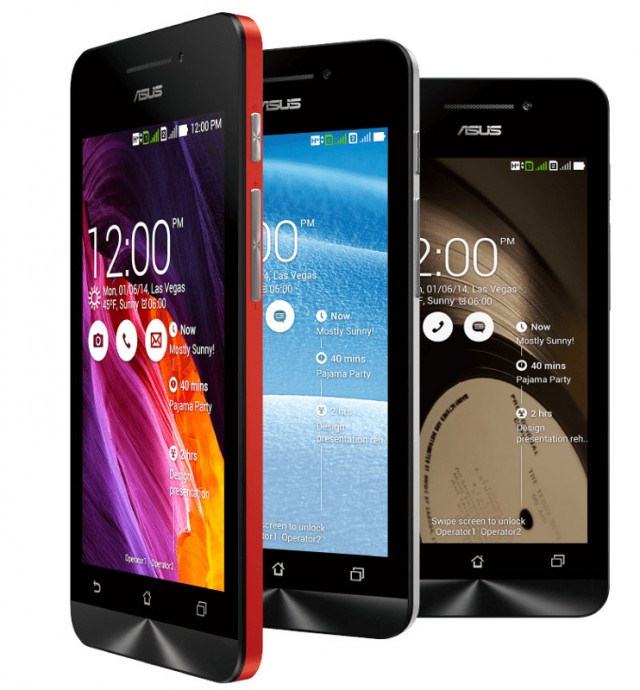 Look and feel
The ZenFone C is pretty similar to its siblings. The most noticeable part of its design is the shiny chin, with Asus' trademark concentric ring pattern that catches the light no matter which way you hold this phone. It's available in black, white and red. Our black review unit looked pretty staid, which should work well for most people.
The capacitive buttons below the screen are printed on in bright silver, which makes them fairly easy to locate even though there's no backlighting. A matching Asus logo above the screen stands out just as prominently. There's nothing else to see on the front other than a camera to one side of the earpiece. Unlike most modern high-end phones, the screen is not bonded to the front glass, so it feels a bit sunken. You might also find the plastic borders around the screen a bit thick by today's standards.
The ZenFone C is pretty chunky and heavy at 150g, but the back is curved nicely and has a matte texture that makes it very easy to grip. It's easy enough to reach all four corners of the 4.5-inch screen with a thumb when using this phone in one hand.
The Micro-USB port is on the bottom, and headset socket is on top. The power and volume buttons are on the right side. The camera lens, flash and speaker grille are all in a line down the centre of the rear, with another Asus logo thrown in for good measure.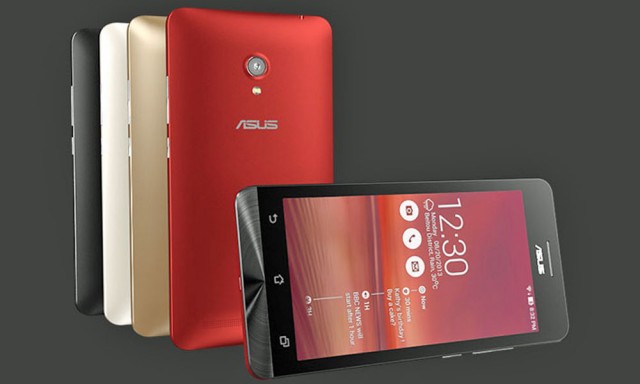 Specifications and software
As we expected, the insides of this budget phone aren't exactly cutting-edge. At the heart of it all is a dual-core Intel Atom Z2520 running at 1.2GHz. This is from Intel's previous-generation Cloverview platform and is incidentally the same processor that powered the Asus ZenFone 4. There's 1GB of RAM and 8GB of internal storage space.
The screen has a very low resolution of 480×854 pixels, and its graininess is instantly noticeable. The rest of the basics are covered: Wi-Fi b/g/n, Bluetooth 4.0, support for 64GB microSD cards, and FM radio. The rear camera has a 5-megapixel sensor while the one in front has a barely-there 640×480-pixel VGA resolution. There's an accelerometer, ambient light sensor and proximity sensor, but nothing else. While more than enough for most purposes, these are definitely not pathbreaking specifications for a phone at this price level.
Asus' offerings stand out most because of the company's ZenUI Android skin. It's one of the more imaginative takes on Android customisation, with useful features all around. The lockscreen has shortcuts to the camera, dialler and messaging apps, and also shows the weather, alarm status and a neat timeline of upcoming calendar events. You can choose different views within the app drawer, and even resize the grid and hide unwanted icons.
There are quite a few preloaded apps. Share Link and Party Link give you different ways of sharing content such as photos and contacts between users. Remote Link and PC Link also offer somewhat overlapping features, letting you control a PC from your smartphone. Omlet Chat is a popular messaging application, Zinio lets you read digital magazines, and SuperNote lets you create notes with pictures and other annotations. AudioWizard and Splendid let you tweak the ZenFone C's audio and screen respectively. Power Saver automatically changes the screen brightness for certain apps and tasks, and Clean Master lets you clear out junk files and scan for malware. There's even more, and it verges on unnecessary clutter.
Performance
We were satisfied with the performance of the ZenFone C, keeping in mind its low-budget positioning. We didn't face any slowdowns in day-to-day usage, but the low amount of available internal storage space, likely due to Asus' software bloat, became apparent fairly quickly. We also found that some of the popup hints, which were meant to be helpful, were in fact confusing because of poor translations from Chinese to English.
The screen is not very good, in terms of resolution and overall quality. Colours are dull and viewing angles aren't all that great. Reflections are harsh, especially under sunlight.
Benchmark results were in line with what we've seen from other recently launched phones at this price level. The ZenFone C gave us scores of 19,088 in AnTuTu and 5,477 overall in Quadrant. Intel's smartphone SoCs have had a slight advantage in terms of graphics processing, and we saw pretty good scores of 15fps in GFXbench and 5,197 points in 3DMark's Ice Storm test. These could also be attributed to the low-res screen which doesn't take much effort to fill up.
The scores were slightly lower than those we recorded with the ZenFone 4  and also trailed this market segment's leader, the Xiaomi Redmi 1S . We also felt the device's rear getting a bit warm after heavy tests were run.
The ZenFone C's camera was perhaps the biggest letdown we encountered. Photos were just dull, grainy and unrealistic. Some phones manage to mask low image quality because high-res photos look better when scaled down, but this device doesn't have even that leeway. Colours are pretty okay in sunlight but compression is way too high and details are missing, so textures are just lost. Only objects that are right in the foreground are captured with any degree of accuracy. You can completely forget about using this camera after dark, unless you're a fan of extreme blur effects. Shots taken even on well-lit roads came out without any definition whatsoever, and the less said about indoor shots, the better.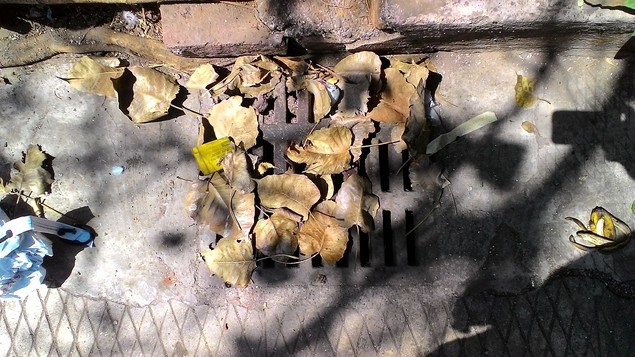 Video clips taken at 1080p did not look like they had been shot in high-definition at all. Colours were dull and everything was unclear. At least it didn't stutter, though. The front camera is no good for any photos you might want to share or preserve – use it only for video chatting if an urgent need arises.
Interestingly, the ZenFone C managed all our video test clips without any hiccups, including 1080p samples in multiple formats and compression levels. On the other hand, the speaker on the rear is loud and clear even when the phone is lying on a table. Everything from EDM to classical music came out sounding really good. Sadly, Asus doesn't include a headset in the box.
Call quality was pretty good, and we had no complaints. The battery lasted just 6 hours, 5 minutes in our video loop test, which is the bare minimum we would consider acceptable these days. Don't expect to get any more than one day of even moderate usage with each charge.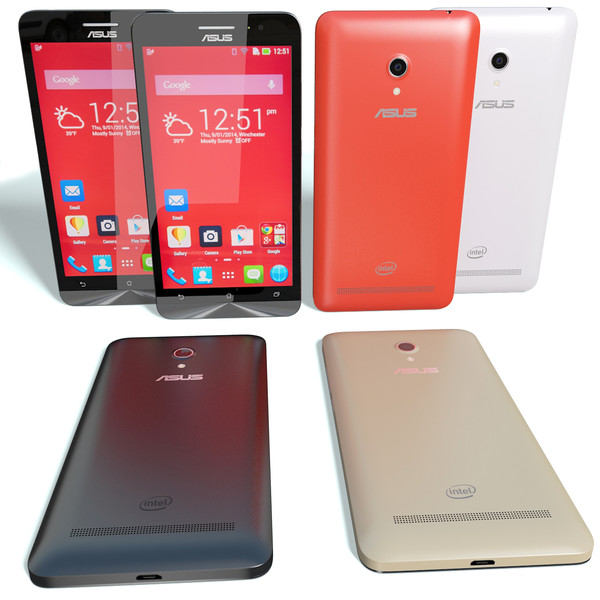 Verdict
The ZenFone C is somewhat of an update to the ZenFone 4, but isn't very different from it in many ways. The larger screen is nice to have, but even so, Asus will have to do a lot more to be competitive as others release newer and more capable products. The Xiaomi Redmi 1S is still the class leader, though its highly restricted availability leaves a lot of room for companies such as Asus to be successful. If you think the ZenUI might be too confusing, there are also plenty of stock Android One devices in the market at this price level.
We're expecting other major companies to refresh their sub-Rs. 6,000 offerings before too long, but until then, Asus continues to offer a product worth considering. As long as your expectations are in check and you don't plan on any serious camera usage, this is a good phone to buy.