The long-awaited update for Nokia smartphones running the Windows Phone 8 operating system dubbed Nokia Amber has leaked ahead of its official unveil. The Finns are planning to release the software suite of improvements for their WP8 handsets some time this month.
Thanks to the guys over at WindowsMania.pl, the owners of the Nokia Lumia 920 and Nokia Lumia 820 can get their hands on of the Nokia Amber update right now. Unfortunately, flashing the images of said update will erase all information on the phone, so it's recommended to do a full backup before proceeding.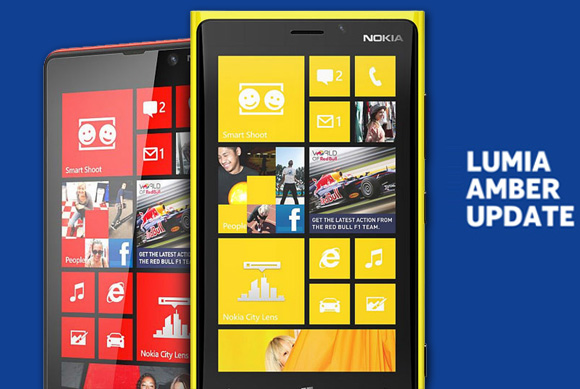 We've already covered the full Nokia PR2.0 Amber update changelog, but just to refresh your memory, Nokia has destined the update for the Lumia 920, 820, 720, 620 and 520. The Amber update contains the official Windows Phone 8 GDR2 update that is coming later this year to every WP8 smartphone.
However, Nokia has added some exclusive features, such as the Glance Screen, Smart Camera, FM Radio, Flip for silencing the phone by flipping it as well as the Data Sense app. The HERE branding Location & Commerce app suite has also been updated and includes the Here Maps v3.4, Here Drive+ v2.2 and Here Transit v3.5 apps.
For more information on how the flash the Nokia Amber update images on your Lumia 920 or Lumia 820 follow the source link below.