Who would have thought that one day a company such as Micromax will be going up against the global leader, Nokia on the Indian turf. Micromax has already launched the Canvas 4 for Rs 17,999 while the Nokia Lumia 720 retails for a similar price as well. So if you had Rs 18,000 to spend on a smartphone, the confusion between these two is bound to arise. So here we are, to solve that problem of yours.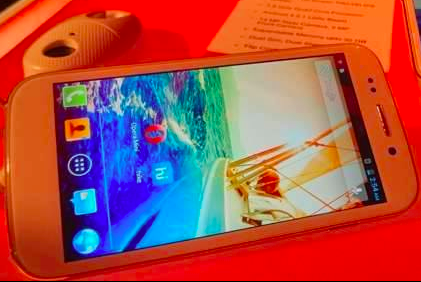 Screen: Micromax Canvas 4 has a 5 inch IPS display unit of 720p resolution whereas the Lumia 720 has a WVGA display unit that works with gloves and long nails. The Micromax offering has a far better screen and it emerges out as a clear winner in this regard.
Operating System: Micromax Canvas 4 runs on Android 4.2 Jelly Bean whereas the Lumia 720 runs on Windows Phone 8 which are poles apart as operating systems. Android has a wider application base whereas Windows Phone 8 has a better user interface. The applications play a vital role in deciding the smartphone these days so the Micromax offering surges ahead in this department.
Processor: The Lumia 720 has a 1GHz dual core Krait processor doing duty inside it whease the Micromax offering has a 1.2 GHz quad core processor ticking inside it. Both of them work without a hiccup on respective devices so it is a tie in this case.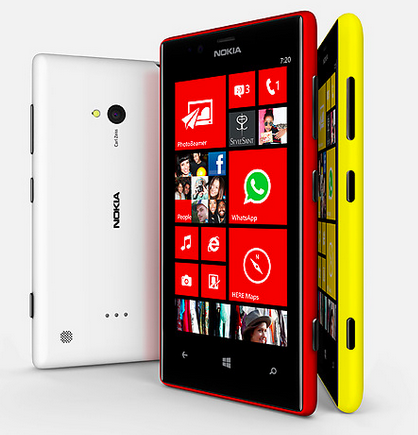 RAM and Storage Options: The Micromax Canvas 4 comes with a 1GB RAM whereas the Lumia 720 has 512MB of RAM which restricts the app compatibility whereas the Micromax offering has a wider application compatibility. The Lumia 720 comes with an 8GB internal storage which can be expanded by another 64GB whereas the Canvas 4 comes with 16GB of internal storage which can be expanded by another 32GB. So we'll call it a tie in this case seeing the fact that one offers more expandable storage and other one more internal storage.
Camera and Connectivity: The Nokia Lumia 720 comes with a 6.7MP rear camera with Carl Zeiss Optics and a 1.3MP front camera unit. The Canvas 4 comes with a 13MP camera the back while the front camera unit is a 5MP one. The Canvas 4 may look impressive on paper but loses out to Lumia 720 in low light photography. Both of them feature 3G, Wi-Fi and Bluetooth but the Lumia 720 comes with NFC so it gets some extra brownie points for that. It also gets wireless charging which the Canvas 4 misses out on.
Battery and Other features: Both of them come with a 2,000 mAh battery but the Lumia definitely scores over the Micromax Canvas 4 as its battery lasts way more than it. Lumia 720 is a single SIM device whereas the Canvas 4 is a dual SIM device. So that is subject to the choice of a person.
Verdict: If you want a no non-sense intuitive smartphone and you are not much of an application hungry user, the Lumia 720 is the one you should be looking at. If you are into gaming and stuff like that, the Canvas 4 is your thing but it is not a VFM device and the Canvas HD makes a bit more sense. My personal choice will be the Lumia 720. Do let us know yours.