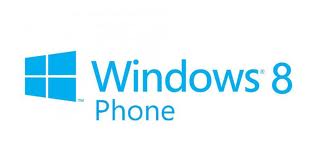 Windows Phone as an operating system platform is becoming accessible to a wider segment of the consumers with the launch of Nokia smartphones and other devices that run on this platform. Numerous applications are available on Windows Store that one can download. But the issue with the growth of Windows Phone as a mainstream operating system has been the lack of applications. But it's growing and has close to about 2,00,000 applications which is way less than what Android or iOS has to offer but then, it is catching up pretty fast.
Let us have a quick look at the top 6 applications that a person must have on his or her Windows powered smartphone or tablet:
WhatsApp: WhatsApp is one of the most popular and widely used free instant messaging applications. It allows you to send text messages, images, videos, audio and share data files. WhatsApp is perhaps one of the most convenient and simple way to keep in touch with friends and family no matter where you are. The application is responsible for rendering SMSs a thing of the yesteryear and it's available on practically every other smartphone.
UC Browser: UC Browser is a web browsing application that has been created by UC Web Inc. This application provides you with a one of its kind web browsing experience on a Windows powered smart device. Its interface is quite user friendly. It offers a god alternative for the default browser and guess what, you can download songs and videos to your smartphone from this browser but you can't with IE. So there's functionality on offer as well for free.
Here Drive: Here Drive is a navigation application. This app provides you with offline voice guided navigation. It also offers real time traffic conditions. There are no two ways to the fact that this application is the best navigation application available(personal experience).
Adobe Reader: This application has been designed with Windows OS to provide users with one of the kind experience while working with PDF documents on their smart devices. Adobe Reader comes with a wide array of useful and helpful features.
Skype: With the help of Skype, one can stay connected to family and friends across states and nations. This app enables you to make video calls. Windows touch interface provides you an enhanced and improved experience of video calling. Windows 8.1 platform allows a user to receive calls from notifications on the locked screen.
Vine: This fun app allows you to create beautiful, looping, small videos that can be shared with friends and family via social networking websites. It has been immensely popular on iOS and Android and has now reached the Windows Phone platform.
Our take: Windows Phone 8 is gaining popularity pretty fast and devices like the Nokia Lumia 520 have been instrumental to its success. The above mentioned applications are must-haves for a Windows Phone user. Let us know in the comments if you have any more in your mind.