If you're using Wi-Fi in your house, the odds are good that you just went with the free router that the ISP provides. It's convenient since you don't need to set up anything, and it saves both time and money.
And then the problems start – the network is slow, or doesn't reach most parts of your house – and there's not much you can do about it. Most people avoid buying a router themselves because of the complication of the specifications and the effort it takes to understand them.
You can try looking for alternatives yourself, but the router page on the company website or an e-commerce website doesn't provide you the details in a simple language that would help you make the decision. So you end up taking the path of least resistance and keep using the ISP's router.
That may work for some, but for most people it is advisable to invest in a better router, so you can get your home network working according to your needs. This way, you can make sure that the router is fast enough for your usage, and has enough range to cover your house.
Router with or without Internet
The most common use of a Wi-Fi router is to share an Internet connection between various devices, but that's not its only use. You can even use the router even without an active Internet connection to connect your devices like smartphones, tablets, TVs, computers to each other for streaming videos, file transfers and more. In such a case, you'll obviously have no ISP and will need to invest in a router of your own.
Most users, however, need a router to use the Internet connection on multiple devices. Now your Internet connection can either be cable or ADSL. If it's the former – you should check with your ISP to identify what kind it is if unsure – you typically wouldn't need anything other than the router. However, if you have a DSL connection – the kind supplied by the likes of BSNL, MTNL, and Airtel, which usually comes with a landline – you'll also need a ADSL modem. In such a case, it makes sense to buy a router with a built-in ADSL modem, which will take lesser space on your table and there will be fewer wires to manage.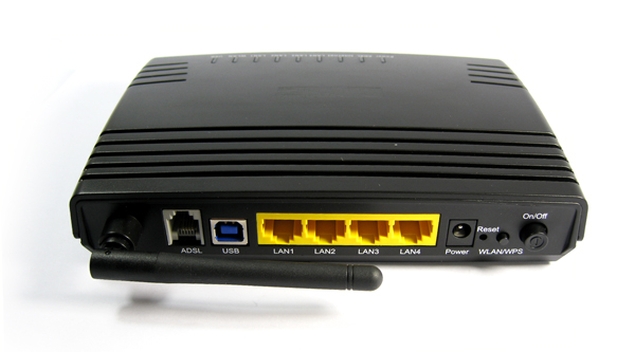 However, these routers are a little bit more expensive – a standalone ADSL modem costs less than Rs. 1,000 so keep this in mind when comparing a router with built-in ADSL modem against a modem + router combo.
There are a lot of different numbers and specifications floating around, but these are the ones you want to keep in mind buying a router:
Router's Wi-Fi Standard (802.11 a/b/g/n/ac)
The first thing you'll want to check is the Wi-Fi standard that the router supports. Older ones would be 802.11 'b' or 'g' – but almost all new routers also support 'n'. This standard – 802.11n – allows you to transfer data at 600Mbps (mega bits per second) theoretically, though some 802.11n routers come with top speeds of only 300Mbps (which translates to downloads of 37.5MBps or mega bytes per second).
The latest Wi-Fi standard is 802.11ac. It allows a transfer speed of 1.3Gbps. Of course, in practical scenarios the speed is reduced a lot. This means that 802.11ac allows you to connect more devices with high data transfer speed, thanks to better multi-antenna and MIMO (Multi Input Multi Output) support. MIMO allows multiple streams for a single connection for faster connections, particularly if you are doing multimedia activities.
Only a handful of phones and laptops support 802.11ac and the technology is more expensive at the moment than 802.11n routers. So which one should you go for? For now, the choice is simple – the 'n' standard is more than fast enough for your Internet connection in India, and it's more likely to be supported by all your devices. As a bonus, you save money too.
Router's wireless frequency (2.4GHz or 5GHz)
Frequency of a router will decide how powerful your network would be for multiple devices. The two main standards are 2.4GHz and 5GHz. The key difference between these two is of interference and range.
"Advantage of 5GHz frequency is that there will be less disturbance for each device, so they can attain maximum gain from the bandwidth," explains network engineer Hirak Patel. "And the interference from the other Wi-Fi networks is also very less." This means that if you are connecting lots of devices, or if there are overlapping networks in the same area (like a multi-story apartment building) then a 5GHz network is the better choice.
The 5GHz routers are more expensive than the 2.4GHz routers, so you should go with the 2.4GHz ones, unless interference is a real issue with your network.
Speed of the router
Even if the router is following a certain standard, the actual speed depends on the hardware used in the specific model. The maximum speed in the router is usually specified in the spec sheet. You would have the speed written under "High Speed Upto". The slower router is often cheaper – and if the only use is going to be connecting devices to the Internet, then you should buy the cheapest one, considering that even 300Mbps is several times higher than the typical 4Mbps or 8Mbps connections in India.
If you're using it to stream movies inside your house from your computer to the home theatre, you might want to spend a little extra for more speed. If you want to stream full-HD (1080p) movies to your laptop or tablet a 300Mbps router would be more than enough. But to stream the content to multiple devices simultaneously, or to stream 4K content, 600Mbps routers are for you.
Router's antenna range
There is no straightforward method to measure the range of the WiFi router, since it depends on a wide variety of factors.
"You always need to consider the environment you're in. Also, your home or office's architecture plays a major part in the range of a particular router", explains US-based network consultant Pranav Rajpara. You can instead look at the dBi ratings of the antenna of the router, which will be included in the specifications.
In a small to medium sized apartment, 2-4dBi is sufficient, according to Rajpara. If you have many obstacles (walls, other household electronics like a fridge or microwave) between where you will be sitting and your router's position, you will need a router with higher dBi ratings.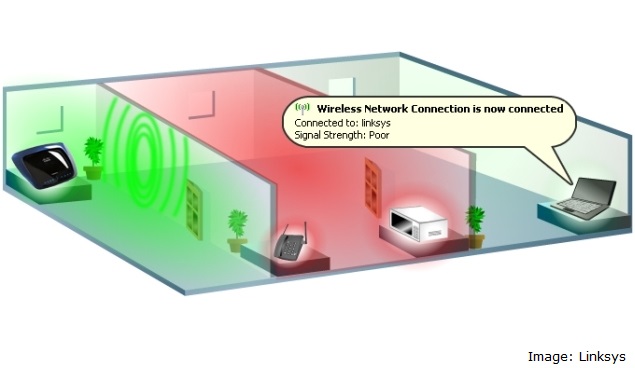 Walls play a large part in blocking the WiFi signals. Concrete walls and even thin wooden doors create a hindrance for the signals. A study says that the signal strength gets very weak after 3 to 4 walls. So if the router you got from the ISP isn't up to the mark, you must look at this dBi specification, and go with a higher number.
Router ports, security, and additional features
If you have a small office and desktop computers in place, check for the number of LAN ports available to connect. This can often be more convenient. Newer routers also provide additional USB ports. That would help you connect the printers for network printing or a hard drive for file-sharing. Once again, the router you buy has to match your needs – if you're connecting just your phone and laptop to the Internet, then you should choose a router without extra ports instead. Some routers come with extra features, like Apple's Airport Express which has AirPlay support. It comes with a 3.5mm port where you can connect any speakers and wirelessly stream music from your PC, Mac, or mobile.
For security, check if it supports 128 bit encryption, and WPA2 standard compatibility. These are pretty standard now so you don't have to worry much about this.
Conclusions
While the free router you get from your ISP is a good way to get connected quickly, if you're facing any problems then you should consider investing in a router yourself. Following the advice above, you know what to look for if you want to expand the range of your network or have a new Internet connection; if you need more range or more speed; if you're planning on sharing files and streaming video between your devices or if you're just planning on connecting your laptop and mobile phone to the Internet.
A basic user can get decent a 150Mbps or 300Mbps routers from Rs.800 onwards – stick to well-known brands like Netgear, Asus, D-Link, Cisco Linksys, not for any other reason but because there will be a lot of documentation on the Internet if you're ever having trouble and need help figuring things out.
If you're in a large space and getting the connectivity to the router is difficult, look for one with a higher dBi rating. Is network interference an issue because of all your neighbours' routers? Look for a 5GHz router for your own connection instead. Unless you're an advanced user with very specific needs for very high speed data transfers, you shouldn't have to spend more than Rs. 2,000 on a router, and it could make a pretty big difference.