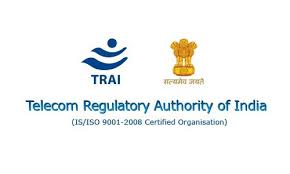 The website of telecom regulator Trai remained inaccessible for a few hours for the second consecutive day due to a technical snag in its system provided by the National Informatics Centre.
The site has been facing frequent outage since Monday when it made comments public that it received in response to consultation paper floated for regulation of over-the-top players and net neutrality.
"A router was down due to which the website was inaccessible. NIC is fixing it," Trai Secretary Sudhir Gupta told.
The website of Telecom Regulatory Authority of India (Trai) saw huge traffic on its website on Monday after it made over 10 lakh comments on net neutrality and regulations for OTT players public.
This is the first time ever that Trai has received such a huge number of responses on a consultation paper and experts said the website does not have the wherewithal to handle huge traffic.
The regulator has been criticised by certain quarters for making emails of people public by putting them at risk from cybercriminals, mainly spammers.
(Also see: Trai Should Be Probed for Exposing Email Addresses of Net Neutrality Activists, Says Congress)
There were claims of cyber-attack on Trai website on Monday. However, an official with the IT Ministry said the situation is akin to that of the IRCTC website which in the past has failed several times due to surge in traffic at the time of Tatkal ticket bookings.
"It will take time for us to find out whether it is a cyber-attack or outage due to heavy traffic, but it basically seems to be down because many people want to read comments," the official said.