The Acer Liquid Z3 is a 3.5-incher running Android 4.2 Jelly Bean and is targeted at budget-minded smartphone users. It will go on sale in Belgium, Netherlands, France, Spain, UK, Italy, Germany, Ukraine and Russia for the price of €99 (around $132) from mid-August in two colors – Rock Black and Classic White.
The Acer Liquid Z3 screen resolution is yet to be confirmed, and so is the architecture of its dual-core 1 GHz processor. There's going to be 4 gigs of onboard storage, 3 MP camera on the back as well as HSPA+ (up to 21 Mbps), Wi-Fi and GPS connectivity. The smartphone will also have a dual-SIM version.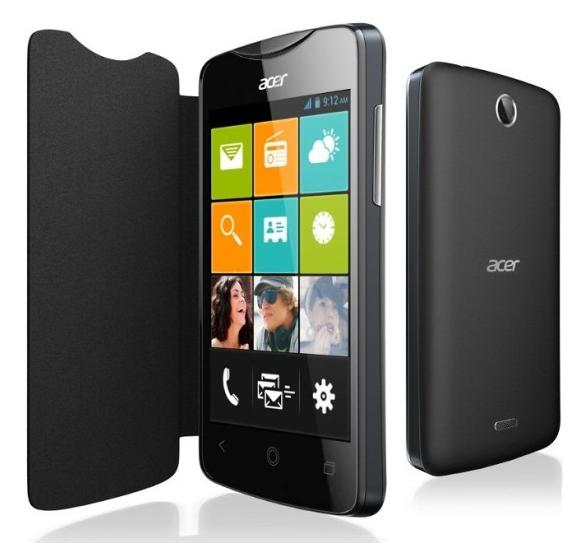 Built around Android 4.2 Jelly Bean, the Acer Liquid Z3 features four custom modes that should help different types of users get around easier. There's Senior Mode for the older smartphone users, which gives quick access to messages, radio, clock, quick call contacts and has a magnify feature. A Basic mode for youngsters, which is all about calling and texting and even a Keypad mode, which has the dialer always at hand. A classic mode for those who like a more traditional Android experience is also at hand.
The Acer Liquid Z3 comes with a flip-cover and back cover accessories which will be available in Rock Black, Classic White, Sakura Pink, Pop Yellow and Lagoon Turquoise.