Sweden's Ericsson, the world's biggest maker of mobile telecoms equipment, will probably have to expand its range of fixed line products to defend its turf following Nokia's purchase of Alcatel-Lucent.
As the Finnish and French firms combine, Ericsson will face a much stronger competitor with a broader product offering, bigger sales and R&D clout than itself. It may therefore respond by buying companies to bring in fixed line technologies.
"Global operators have all made the shift to converge fixed and mobile, and now equipment makers will have to follow suit," Alcatel-Lucent Chief Executive Michael Combes said on Wednesday, adding that he expected Ericsson to reexamine its product line to beef up its fixed broadband business.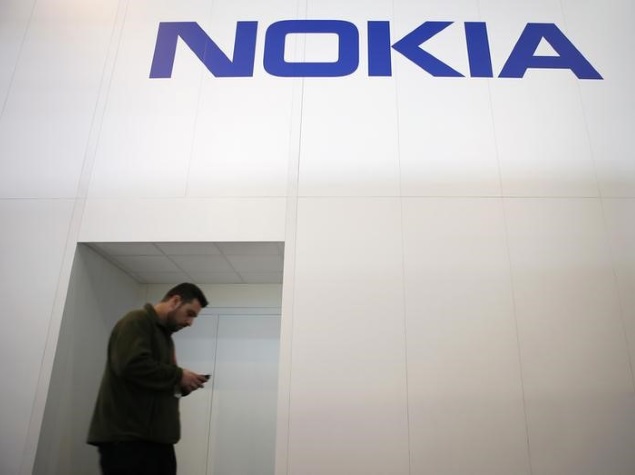 Ericsson could aim to buy Ciena, with which it cooperates already, to boost its position in optical networking, or fellow U.S. group Juniper, to expand in Internet routing, Combes said.
Ericsson has made some inroads into fixed products before. One of its biggest acquisitions in the past decade was the 2005 deal to buy most of Marconi, including the firm's optical networking business, for around $2.1 billion.
It also entered into a partnership last year to sell Ciena's optical and Internet Protocol (IP) gear, but analysts said Nokia's purchase would force Ericsson to speed up its efforts as mobile and fixed communications increasingly converge.
Bernstein analysts said the deal would create a new top equipment seller but Ericsson could place itself ahead of Nokia and China's Huawei by buying the two U.S. firms.
"If Ericsson wanted to restore the old order and avoid being marginalised over a long period of time by two players with completely credible mobile capabilities and much stronger IP routing and optical ones, the natural route for Ericsson would be to acquire Juniper and Ciena," Bernstein said in a note.
Ericsson declined to comment on Wednesday but Chief Executive Hans Vestberg said at its shareholders' meeting on Tuesday that he didn't immediately see the deal as meaning his firm would have to change its strategy.
Sluggish growth
Faced with sluggish growth prospects for the mobile telecom equipment market, its traditional stronghold, Ericsson is investing in areas where it sees higher growth including IP, cloud computing and the TV and media industry. Most of its latest acquisitions have been in such fields.
Infonetics Research expects the mobile infrastructure market to decline from $47 billion last year to $27 billion in 2019.
Ericsson is worth more than $40 billion and had net cash of about $3 billion at the end of 2014, so bigger acquisitions are within its reach. Buying Ciena, worth $2.3 billion, or Juniper, worth $9.6 billion, would be unusually large.
Bengt Nordstrom, head of telecom consulting firm Northstream, said Nokia, like Huawei, would have a stronger portfolio in routers, optics and fixed broadband than Ericsson.
"We have a global trend where convergent operators are created with fixed, mobile and media assets in their portfolios," Nordstrom said. "Huawei is well positioned in that respect and this firm will also be. It will put more pressure on Ericsson to be successful with its efforts within IP and cloud."
Nokia is to buy Alcatel-Lucent in an all-share deal valuing the French firm at 15.6 billion euros ($16.6 billion) The deal will mean Nokia's financial clout and strong position in mobile networks is coupled with Alcatel's strengths in fixed broadband and Internet routing.
"By combining these two you get a company with strong finances and a very broad product portfolio," said Nordea analyst Martin Nilsson.
"Both the new Nokia and Huawei have significantly broader product portfolios than Ericsson. This means Ericsson will have to continue its efforts to broaden its product offering in order not to lose competitiveness."
Combined, the two companies spent about 20 percent more on R&D than Ericsson did last year.
In mobile equipment the new Nokia will become a strong second, with global market share of 35 percent, behind Ericsson with 40 percent and ahead of Huawei's 20 percent, according to Bernstein Research.
Source : © Thomson Reuters 2015