After taking the smartphone world by storm, Xiaomi is trying to repeat its success where tablets are concerned. We've been almost universally impressed by what the Chinese company has managed to produce given the prices it charges, and the rest of the industry has had to scramble to match this new competitive force. As customers and compulsive bargain hunters ourselves, Xiaomi has brought nothing but good news this past year.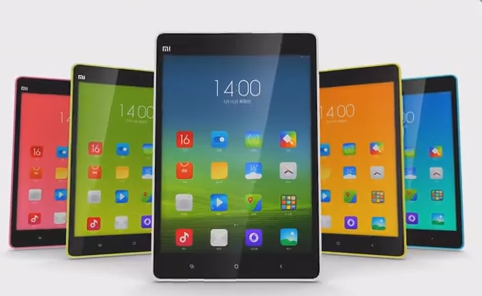 Recent launches haven't had as much of an impact as the first few did, but that's set to change again with the new Xiaomi Mi Pad. While there are plenty of Android tablets in this price range already, the company is promising high-end features and the kind of quality that competitors do not deliver. Apple, in particular, stands out as the prime target – not the horde Android manufacturers offering oversized phones.
Xiaomi's biggest constraint has been its strategy of hosting weekly online flash sales, which might be great for generating some initial buzz, but only result in prolonged frustration for customers. Thankfully, the Mi Pad will be available for outright purchase without any such hassle. Let's see how the company adapts to this new territory.
Look and feel
In terms of its overall size and dimensions, the Mi Pad has a lot in common with Apple's iPad mini. There is no mistaking one for the other though, as the Mi Pad is all glossy plastic. Xiaomi says it has used magnesium alloy in the construction of the Mi Pad, but you wouldn't know by looking at it. The shell isn't removable and so the battery is sealed in. There's a microSD card tray on the left side and the power and volume buttons are on the right. The 3.5mm headset socket is on top and the Micro-USB port is on the bottom.
There's an almost distractingly reflective Mi logo in the upper left corner, above the screen. You can see a camera cutout in the centre, but apart from those the front face looks blank. Capacitive touch buttons below the screen light up when you use them. You'll find a camera and microphone in the upper left corner of the rear, and two speaker grilles towards the bottom. Another Mi logo and some regulatory text are the only other things to be seen.
Despite Xiaomi's promotional materials prominently showing the Mi Pad in a variety of colours (the iPhone 5c vibes we got were no doubt coincidental), it will only be available in white when it goes on sale in India. Maybe the other options will be available later. While the front face is black, the white rear shell wraps around and an outline is visible when looking at the Mi Pad head-on. The rear is glossy and extremely slick, unlike the Redmi 2's matte texture, and we did feel the device slip from our hands more than once.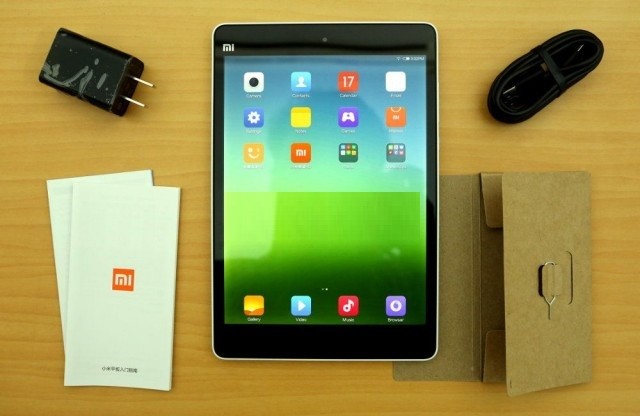 Specifications and software
The most interesting line on the Mi Pad's spec sheet is the SoC description. This is one of the only shipping products in the world that uses Nvidia's Tegra K1 SoC. Nvidia launched the Tegra K1 with much fanfare in early 2014 but it just never took off in the way that the company had hoped. Despite promising benchmark numbers and arguably superior graphics performance, phone and tablet manufacturers just did not launch a lot of Tegra-based products last year.
The Mi Pad features Nvidia's 32-bit Tegra K1, which has four cores running at 2.2GHz and a fifth low-power "companion core" that kicks in to let the main cores go to sleep when power needs to be conserved. The Tegra K1's main appeal is the fact that it leverages Nvidia's Kepler-generation graphics architecture. Not only is the hardware potent, but support for game engines is also brought over from the desktop side of things. The Tegra K1 has 192 graphics execution units and so is theoretically on par with today's most bare-basic entry-level graphics cards. Of course power, heat and other factors mean you can't really compare desktop and tablet processors side by side.
The SoC is supported by 2GB of RAM. This model has 16GB of storage, and you can add up to 128GB more using a microSD card. You get Wi-Fi b/g/n/ac and Bluetooth 4.0, but interestingly no GPS. There is no version of this tablet with cellular data capability or voice calling.
If you had any doubt which tablets Xiaomi wants to compete with, look no further than the screen specs. The 4:3 LCD screen measures 7.9 inches diagonally and has a resolution of 1536×2048 – exactly the same as the second- and third-generation iPad minis. Not many small Android tablets use this kind of screen; 16:10 and 16:9 are much more common.
If you're interested in taking photos with your tablet, the Mi Pad has an 8-megapixel rear camera and a 5-megapixel front camera. You can record 1080p video but there's no flash. The battery capacity is an impressive 6,700mAh.
MIUI 6 runs on top of Android 4.4.4. It looks much the same as it does on Xiaomi's most recent smartphones including the Redmi 2, and is scaled nicely for the tablet's screen size. It behaves like iOS in that there is no app drawer, and you see only app icons as soon as you unlock the device. Unlike on the phones we've seen, there is a separation of spaces for app icons and widgets – you can scroll to the left of the default homescreen to find a screen dedicated to widgets. If you fill this one up, new widget screens are created further to the left, while icons pile up on the right as you install apps.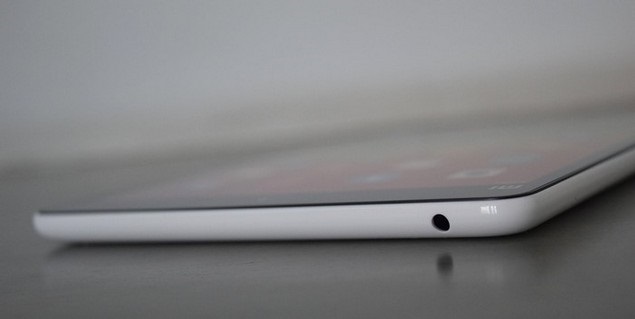 For some reason icon-sized widgets such as settings toggles and quick contacts can only be placed on the icon screens, not the widget screens. While the end result looks clean, it is functionally confusing. We also noticed that Xiaomi's usual themes app is missing. There aren't very many built-in apps and even the ones there are seem quite functionally limited.
Performance
Thanks to its hardware, the Mi Pad should have tremendous potential for gaming. Sure enough, we were able to crank out a very impressive average of 42fps in the GFXbench test, and 25,338 points in 3DMark's high-end Ice Storm Unlimited run – Ice Storm Extreme was maxed out. These are the highest scores we've seen on small tablets, and are especially impressive considering the high screen resolution. Needless to say, 3D games looked very good indeed.
However we do have to say that the upper rear of the Mi Pad did get hot to the point that it was uncomfortable to hold. With the device in landscape mode for gaming, the difference between what our two hands felt was highly distracting.
As far as CPU-based tasks went, AnTuTu also returned a very impressive score of 48,666 points but Quadrant did not run. The UI was generally snappy other than a few odd, intermittent slowdowns and app crashes.
Xiaomi as always offers a Balanced mode and a Performance mode, and though it prompts users to switch when it detected benchmarks running, it doesn't try to optimise results automatically. We ran all our tests in Balanced mode, which gives users a better idea of what to expect in day-to-day situations. Even so, we ran our core tests again in Performance mode just to see the difference it made. The 3DMark score went up to 27,380 but GFXbench showed no improvement.
We found the screen of the Xiaomi Mi Pad to be sharp, clear and generally pleasant to use. It struggled a bit under direct sunlight, mostly because of how reflective it is. We had no trouble playing any of our test videos and performance was smooth throughout. The speakers were a bit disappointing – even though the sound got pretty loud, it was muffled and harsh with distortion at higher volumes. The sound should be good enough for effects while playing games, but not movies or music.
The camera is pretty good by tablet standards. You won't want to rely on it to preserve any important memories, but it's good enough to serve in a pinch. We were also impressed that the battery lasted 13 hours, 11 minutes in our video loop test. This is a pretty good result and it should be enough to keep you entertained at least through a long flight.
Verdict
Once again, Xiaomi has delivered a product that isn't perfect, but offers absolutely terrific value for money. In doing so, the company has also once again displaced every competitor around it. One of the biggest problems with this tablet is that no 3G/LTE version is available, which for many people will be a dealbreaker. Even for a few thousand rupees more, a variant with cellular data would be very welcome in our market.
For what it is, the Xiaomi Mi Pad is still a fantastic bargain. It works well as a portable entertainment unit and it's unobtrusive enough that you could just toss it in a bag and keep it with you wherever you go. It works well for reading, watching movies, playing games, and browsing the Web.
It might not be as polished as the iPad mini 2, but it does come in at slightly more than half its price (and offers expandable storage). If you really want an iPad then you'll still buy an iPad, but for many people there is now a viable way to save a lot of money.