ZTE Grand S II
The ZTE Grand S II phablet has leaked on several occasions and is certainly the most interesting device in the roster. Unfortunately it's also the one with the fewest official details. The company advertises the phablet's three mics and noise cancellation tech, but that's it.
Rumored specs include a 5.5″ 1080p screen and Snapdragon 800 chipset, but we'll have to wait a few more days for official confirmation on that. There was also info of a dual-SIM version.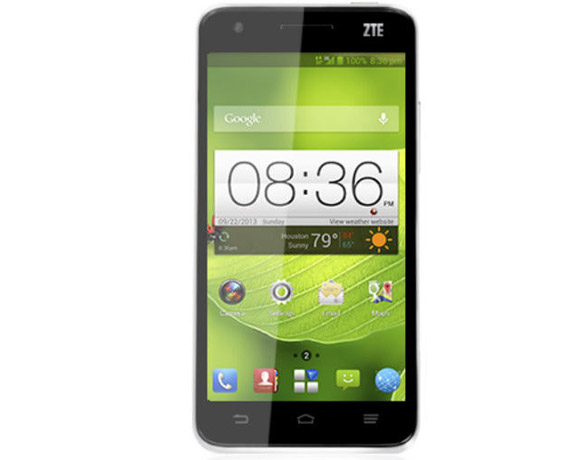 ZTE Nubia 5S and Nubia 5S mini
The Nubia 5S is a 5″ phone, while the Nubia 5S mini is only a tad smaller at 4.7″. Both use Sharp IGZO displays and at least the big 5S has 1080p resolution (no info on the mini). Both use quad-core Snapdragon chipsets, but other that "screaming-fast" we have no technical details.
The ZTE Nubia 5S features a 13MP camera with a Sony Exmor RS sensor and a f/2.0 aperture. The camera can record UHD video too.

ZTE Iconic Phablet
The ZTE Iconic Phablet packs a 5.7″ HD screen (presumably 720p) protected with Gorilla Glass. It's powered by a quad-core processor and can run two apps side by side on the screen. There's also Dolby Digital and wireless charging.

ZTE Sonata 4G
ZTE Sonata 4G is a phone for Aio Wireless with a 4″ screen, Snapdragon 400 chipset with a dual-core processor at 1.4GHz and 1GB RAM and a 5MP camera with 720p video capture. The Sonata 4G packs a 1,780mAh battery.

ZTE BlueWatch
ZTE is also jumping on the smartwatch bandwagon with the BlueWatch. The watch hooks up to a smartphone via Bluetooth and can control calls, display Facebook and Twitter updates, control photography (not clear if it has a camera or just serves as a remote shutter.
It also features a pedometer to help you exercise and collects additional data for "quantified self" information like body fat percentage.

Others
ZTE also unveiled the Projector Hotspot – a 2-in-1 mini projector and 4G Wi-Fi hotspot. There's also the AT&T Wireless Home Base.
Hopefully, ZTE will release more details and images of the new devices soon.