Sony has been very proud of the fact that its flagship Xperia Z3 and Xperia Z3 Compact phones are highly dust- and water-resistant. This has been one of things that set Sony apart from its competition. Of course, it didn't hurt that those phones were also beautifully designed and constructed.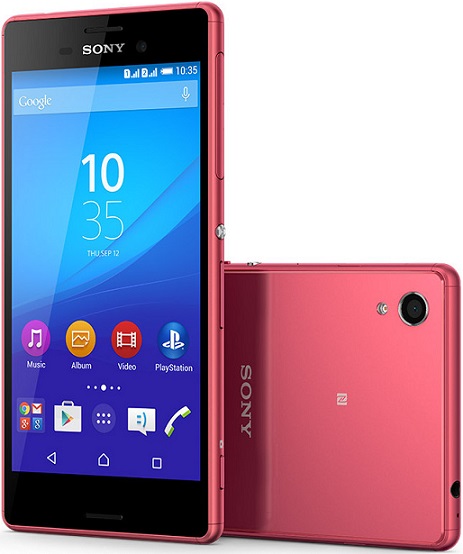 Now, Sony has launched a mainstream model with both the design and the weatherproofing of the Z3 siblings. The Sony Xperia M4 Aqua is a good-looking phone, no doubt because its styling is practically identical to that of the Z3 models. However, it's immediately apparent that this phone is made entirely of plastic, as opposed to the metal which gives the Xperia Z3 and Xperia Z3 Compact some of their appeal. The Xperia M4 Aqua's sides look metallic, but you can feel that the material is actually plastic.
The Xperia M4 Aqua is physically larger than the Xperia Z3 Compact is. Though it has a 5-inch screen, it is almost identical to the 5.2-inch Xperia Z3 in terms of its physical dimensions. The plastic body accounts for its weight, which at 136g is noticeably less than the Xperia Z3's 152g. It isn't the most comfortable phone to hold, mostly due to its size and the totally flat rear, but at least the rounded sides mean that it won't easily slip out a hand.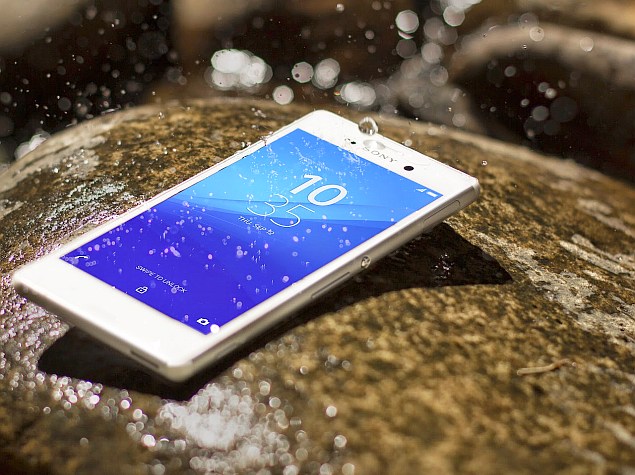 Most things are where you'd expect them: all the buttons on the right side, including a dedicated camera button. The MicroSD card slot and SIM card slots are protected by rubber-lined flaps. Perhaps due to repeated fidgeting, we found that the flaps on our demo unit had come loose and no longer sat flush with the body when shut.
The Xperia M4 Aqua has an IP65/IP68 rating, which means it should be fine when submerged no more than 1.5m deep in water for up to 30 minutes with all flaps closed. Corrosion or other damage caused by chlorinated or salt water is not accounted for. While the Xperia Z3 devices had their Micro-USB ports under rubber flaps as well, the one on the Xperia M4 Aqua is exposed. Sony says that this doesn't affect waterproofing, but that the contacts need to be dried out thoroughly before charging. While these conditions and precautions make sense to us, we hope people don't get carried away thinking their phone is "waterproof" and therefore impossible to damage with moisture.
The screen has the typical 720×1280 mid-range resolution, and was quite sharp. We saw it under harsh show-floor lights, with its brightness turned all the way up. Colours looked accurate and viewing angles were also good.
Sony went with a Snapdragon 615 processor, a 64-bit SoC with four cores running at 1.5GHz and another four running at 1.0GHz. There's 2GB of RAM and will come with either 8GB or 16GB of storage. The 2,400mAh battery might seem puny compared to other models available today but Sony is claiming two days of usage between charges.
Android 5.0 Lollipop comes preloaded, and Sony has worked its custom interface into around Google's new Material Design conventions. Sadly, Sony doesn't seem to have pulled back on the preloaded apps and widgets. The home screens are still jammed with promotional material for Sony's movie, music and game businesses. Things seemed smooth when flipping through menus, for the most part.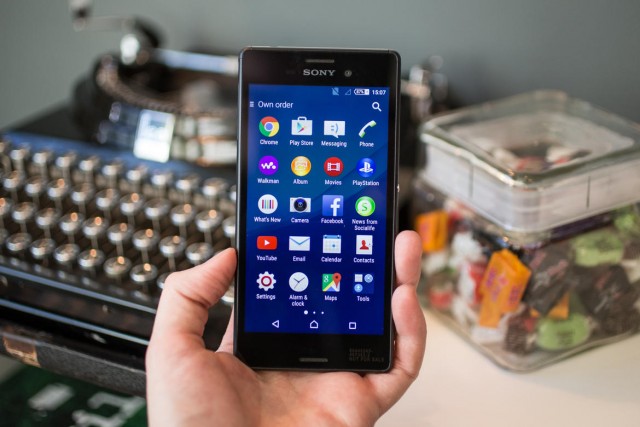 Sony is also pretty proud of the 13-megapixel rear camera, which can take photos and videos with HDR. The front camera has a 5-megapixel sensor and wide lens for group shots taken at arm's length. We used the rear camera indoors at Sony's MWC booth, but weren't terribly impressed by the results we saw. More detailed testing in a variety of lighting conditions will give us a better idea of this phone's capabilities.
We like what we saw of the Sony Xperia Aqua M4. It brings to the mid-range a number of the features that make the Z3 flagships attractive. Pricing will play a big part in whether or not it takes off when launched in India.
Stay tuned for the full review, when the Xperia M4 Aqua comes to India.