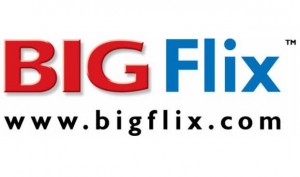 Nokia will use the streaming service of BigFlix a division owned by Reliance Entertainment Digital. This new apps will featuring in some selected phone models like Nokia Lumia 520, Lumia 620 & Lumia 720 Windows Phone handsets. Again this new feature will be pre-installed on these handsets & also users can download this apps.
Similarly the users who will purchase the Lumia handsets like 520,620 & 720 will get 3 months free subscription from BigFlix. Mostly users can really take the benefit of this subscriptions like they can access over more than 1,500 films in 6 different Indian languages both over Lumia smart phones as well as in laptops, tablets & desktops as per news came from press release.
"For the new generation of the Lumia range we wanted to combine great design and functionality with incredible entertainment options for our consumers. We are extremely excited about bundling the Bigflix app with the Nokia Lumia 520, 620 and 720 smart devices. With access to an extensive range of blockbuster titles on Bigflix available in English, Hindi, Tamil, Telugu, Malayalam, Bengali and other Indian languages by simply streaming these movies on their smart-phones, this integration redefines entertainment on-the-go," commented by Director-Smart Devices Nokia India, Middle East & Africa, Vipul Mehrotra.
Only 249 rupees is the subscription amount for BigFlix Streaming service for a month & if any one wants to try out then users need to spent a rupee. Now all the following Lumia handsets is available for purchase like Lumia 520 for Rs 10,500, the Lumia 620 for around Rs. 14,200 and the Lumia 720 for around Rs. 18,500.