Samsung has started sending invites for an event in New Delhi where the company is set to launch the new flagship Galaxy S6 alongside the Galaxy S6 Edge.
We already know that the South Korean giant will start sales of the Samsung Galaxy S6 and Samsung Galaxy S6 Edge globally starting April 10, and is expected to do so in India as well while opening pre-orders before that date.
Samsung earlier this month officially revealed the pricing of the two smartphones in Netherlands where the company was taking pre-orders as well. Both smartphones were listed to ship on April 10. The Samsung Galaxy S6 and Galaxy S6 Edge come in 32GB, 64GB and 128GB variants. The Samsung Netherlands website only listed the 32GB variant pricing of the Galaxy S6 at EUR 699 (approximately Rs. 48,300) and the Galaxy S6 Edge at EUR 849 (approximately Rs. 58,600). There was no official pricing information of the other storage variants of the Samsung Galaxy S6 and Galaxy S6 Edge.
The 32GB pricing for both the Galaxy S6 and Galaxy S6 Edge by Samsung Netherlands matched with a previous report citing Samsung officials, which also revealed pricing for the 64GB and 128GB variants. For the Galaxy S6, prices were tipped at EUR 799 (approximately Rs. 55,200) for the 64GB variant, and EUR 899 (approximately Rs. 62,100) for the 128GB variant. The Galaxy S6 Edge curved screen variant's 64GB model is said to cost EUR 949 (approximately Rs. 65,600), and the 128GB model EUR 1,049 (approximately Rs. 72,500).
For specifications, both the Galaxy S6 and Galaxy S6 Edge feature a 5.1-inch Quad HD (1440×2560 pixels) Super Amoled display with a pixel density of 577ppi. The only difference being the latter sports a dual-edge display. The new Samsung Galaxy S6 and Galaxy S6 Edge run Android 5.0 Lollipop and are powered by an octa-core (quad-core 2.1GHz+ quad-core 1.5GHz) processor coupled with 3GB of RAM (LPDDR4). There is a 16-megapixel rear camera with OIS (optical image stabilisation) and LED flash onboard, apart from a 5-megapixel front camera.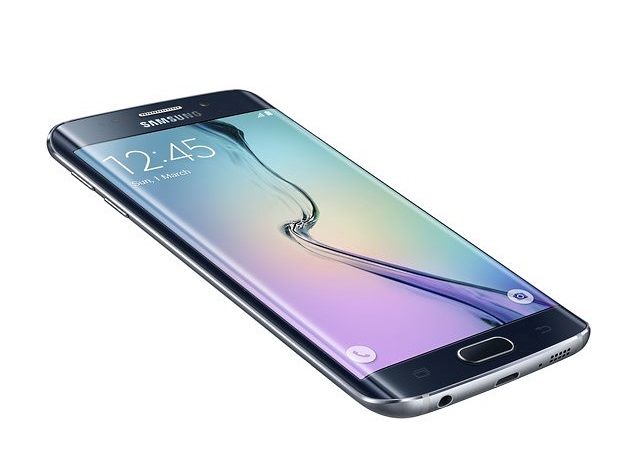 Much like the Samsung Galaxy S5, the new premium Galaxy handsets also pack fingerprint scanning with an enhanced touch-type fingerprint scanner on the home button. Additionally, both the handsets will come pre-installed with upgraded Samsung Knox. The Galaxy S6 is backed by a 2550mAh battery while the Galaxy S6 Edge comes with 2600mAh battery. Both phones support wireless charging built-in, with support for WPC and PMA standards.
The event could also see the announcement for the Indian market regarding the new mobile payment service called Samsung Pay, set to rival Apple Pay. Samsung Pay is set to debut on the flagship Galaxy S6 and the Galaxy S6 Edge in the US during second half of 2015.